SOLD A Complete Tavern Table.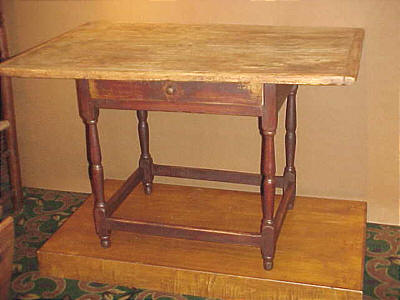 $ Many tables like this dating from the middle of the 18th century have replaced tops, drawers, and feet. This one is complete with a scrubbed pine top above a maple base, with excellent turnings and traces of old red under a later red.
Please note the generous overhang of the top (42 ½" x 28") with a full height of 27." Made in New England.
SOLD Ask Us About M67